12TH CBSE PRIVATE
Planning to take admission in 12th CBSE standard Private? Looking for details of the admission form for the year 2019? You have reached the right place.
Some students think of their scores in their previous class for taking admission in 12th standard which is necessary. But we have come up with the solution to all the students irrespective of their marks.
Vidya Niketan is an institute offering the best 12th CBSE Private studies and information to the students. No matter what your previous record of studies is, the experts at our institute make things happen.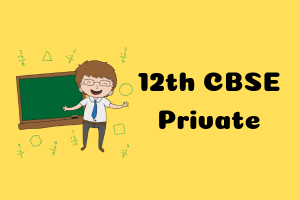 Well-educated faculty for all
Students from class 10th to higher education can avail the opportunity of learning from our experts. If you are one of those students who have failed class 11th but wish to study in the next class and fill the form, then our teachers will lead you to the success path. They are highly experienced and have collected all the knowledge and information to help you out of any situation. Students get all the required notes, study material and perform well in the examinations.
Other benefits of availing education from Vidya Niketan
You don't need to think about the last date of any form when you are a student of this institute. We are there to take care of all your requirements.
Flexible hours are another advantage which the students can avail while studying at Vidya Niketan. If you wish to grab such benefits and looking for some institute offering you these facilities, then we are the name to add in your wish list.
Vidya Niketan is a coaching institute providing the best knowledge and education to the students. You can get the solution to all your problems of finding the last date of filling the form, or any update here at this online platform.